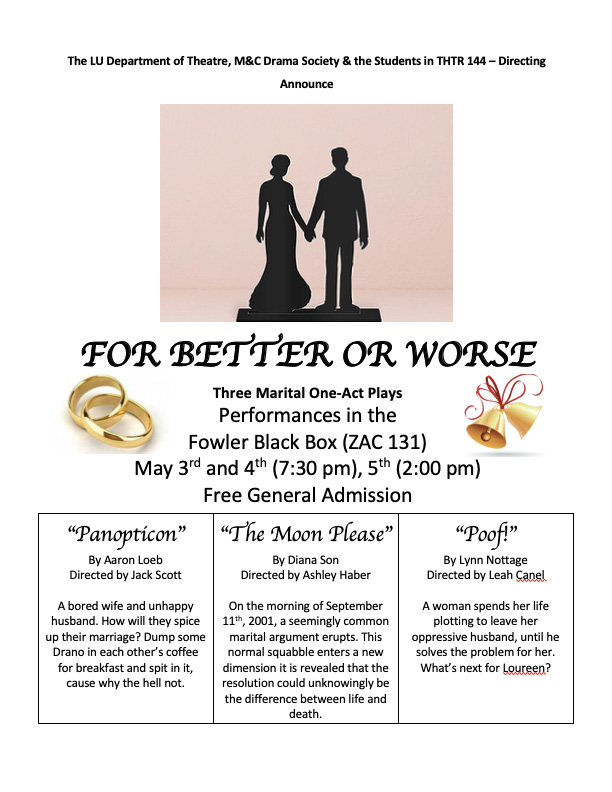 Performances:
May 3rd and 4th at 7:30pm
May 5th at 2:00pm
Location:
Fowler Black Box (ZAC 131)
Free General Admission 
---
Panopticon
By Aaron Loeb
Directed by Jack Scott
A bored wife and unhappy husband. How will they spice up their marriage? Dump some Drano in each other's coffee for breakfast and spit in it, cause why the hell not.
---
The Moon Please
By Diana Son
Directed by Ashley Haber
On the morning of September 11th, 2001, a seemingly common marital argument erupts. This normal squabble enters a new dimension it is revealed that the resolution could unknowingly be the difference between life and death.
---
Poof!
By Lynn Nottage
Directed by Leah Canel
A woman spends her life plotting to leave her oppresive husband, until he solves the problem for her. What's next for Loureen?