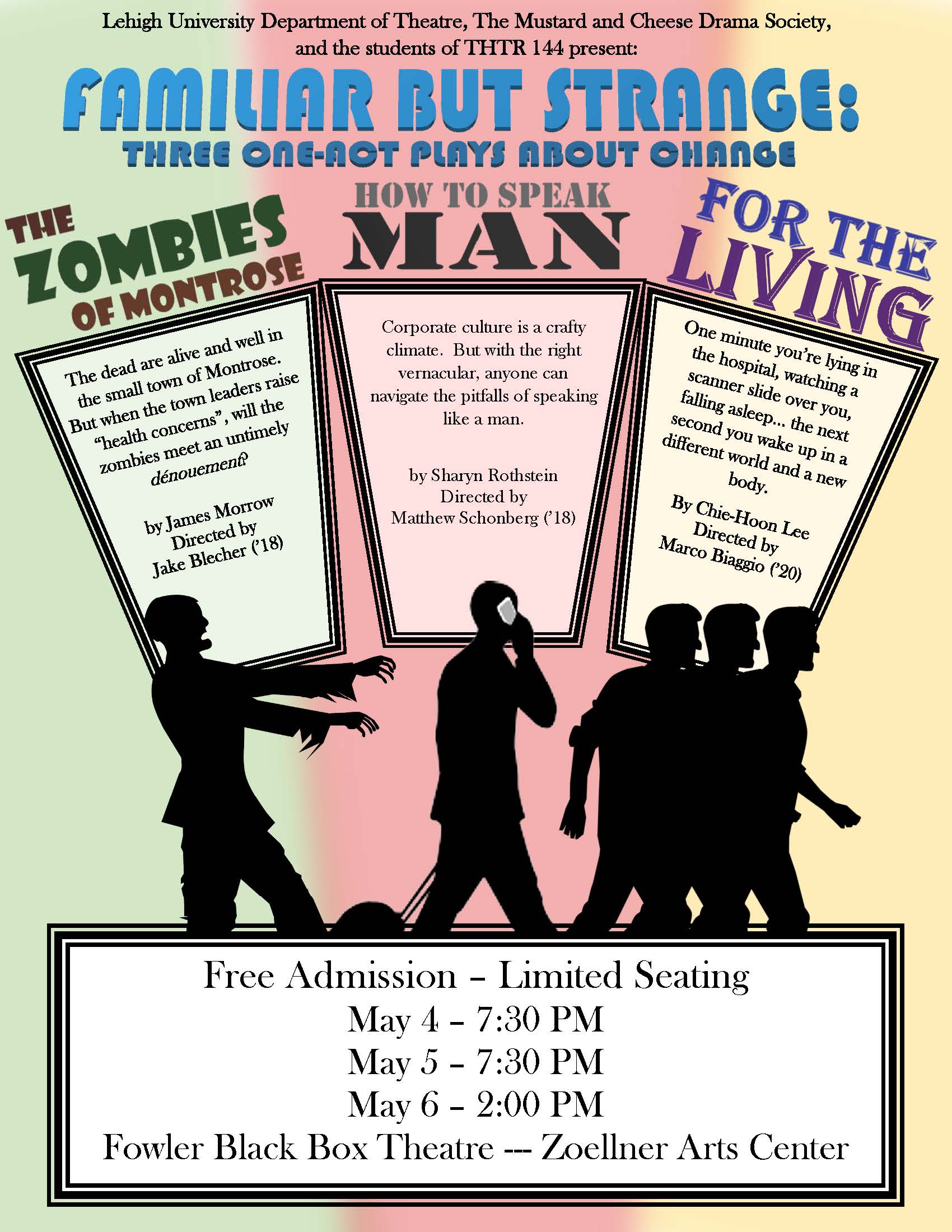 The Zombies of Montrose
The dead are alive and well in the small town of Montrose. But when the town leaders raise "health concerns," will the zombies meet an untimely dénouement?
By James Morrow
Directed by Jake Blecher ('18)
---
How To Speak Man
Corporate culture is a crafty climate. But with the right vernacular, anyone can navigate the pitfalls of speaking like a man.
By Sharyn Rothstein
Directed by Matthew Schonberg ('18)
---
For the Living
One minute you're lying in the hospital, watching a scanner slide over you, falling asleep... the next second you wake up in a different world and a new body.
By Chie-Hoon Lee
Directed by Marco Biaggio ('20)
---
Free Admission - Limited Seating
May 4 - 7:30 PM
May 5 - 7:30 PM
May 6 - 2:00 PM
Fowler Black Box Theatre, Zoellner Arts Center