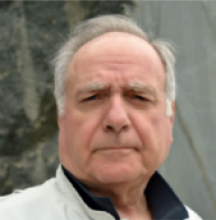 ---
With sorrow we announce the passing of Jeffrey Milet, Professor Emeritus of lighting design and theater technology. Arriving at Lehigh in 1976, Jeffrey immediately became head of the Division of Speech and Theatre. Jeffrey initiated professional collaborations throughout his career, including hosting Irvin Feld and the Ringing Bros B&B Circus Clown College, and becoming a Theatre Consultant with George C. Izenour Associates, international theater designers. One of Jeffrey's major projects with GI was the Zoellner Arts Center itself! Jeffrey fostered a successful interface with the engineers at Lehigh, created the first CAD lab at the Wilbur Drama Workshop, and experimented with the early use of 3-D computer modeling for lighting and set design. Jeffrey was the first co-director of Lehigh's IDEAS program and served on a number of faculty committees: all this while applying his considerable artistic skill designing lights and scenery for many productions. Colleagues and students remember Jeffrey best as a warm, generous, and selfless artist, instructor, mentor, and friend. He and his wife, Lynn Milet, opened their home and their hearts in friendship to many.
 
From Jeffrey's students:
 
"Thank you for literally bringing light into my life."
"A life of service. Thank you for pushing me to be excellent, to never settle for ordinary."
"I appreciate the many wonderful things he did for me and the Lehigh community."
"What a beautiful soul. He will forever be in my heart and memory."
"Jeffrey treated me to lunch during my first semester at Lehigh. It was a welcoming gesture I'll never forget."
"I always enjoyed talking to Jeff, he was very kind and funny."
"I will always have amazing memories of learning from Jeffrey at Lehigh!"
If you feel moved to donate in memory of Professor Emeritus Jeffrey Milet, please click below.