THE EFFECT OF GAMMA RAYS ON MAN-IN-THE-MOON MARIGOLDS
by Paul Zindel
Directed by Emma Gifford '15
September 26, 27, October 1, 2, 3, 4, 2014 – 8:00 pm
September 28, 2014 – 2:00 pm
Tillie, unlike her sister Ruth, is shy, young, and brilliant. Her passion for a high-school science project is rejected by a mother who says, "…some people were born to speak and others just to listen." Can her dysfunctional family stifle Tillie's voice? Is she destined to become her mother, or will she, like the sometimes beautiful mutant flowers she cultivates, blossom and surprise?  Marigolds won the Pulitzer Prize, the Obie Award and the New York Drama Critics Circle Award as Best American Play in 1971. One of Off-Broadway's greatest successes, this powerful and moving study of an embittered, vindictive widow and her two young daughters has been hailed as one of the most significant and affecting plays of our time. "Let's start with a single, simple word. Power…I don't know of a better (play) of its genre since The Glass Menagerie…" —NY Post.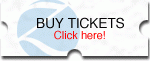 KIND NESS
by Ping Chong
Directed by Pam Pepper
November 7, 8, 9, 12, 13, 14, 15, 2014
In this coming of age comedy, six characters make their way from elementary school in the 1950s through college and beyond. With a Vaudevillian flair, projections, music and movement, Kind Ness ingenuously – and ingeniously – explores what it means to be an outsider. Recipient of the 1988 USA Playwrights Award, Kind Ness provokes and amuses while evoking themes of harmony and discord, likeness and dissimilarity and ultimately, racism and bias. 
and
MINNESOTA
by George Sand
Directed by Pam Pepper
November 7, 8, 9, 12, 13, 14, 15, 2014
A charming evocation of rural farm life, with one actor, a musician and cut-out animals – taking place on a kitchen table. This delightful and quirky companion piece to Kind Ness, takes us on a journey through a particular sort of American dream: "It's a great inland sea with waves of grain and vegetables. It's a place where farmers raise cows, pigs, sheep, chickens, and kids…lots of kids." ~~the Narrator in Minnesota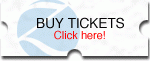 every tongue confess
A Virginia M. & Bernard Hale '30 Productionby
by marcus gardley
Directed by Darius Omar Williams
February 20, 21, 22, 25, 26, 27, 28, 2015
every tongue confess is a historical narrative centered around a series of church burnings in the backwater town of Boligee, Alabama. Healer and sage Mother Sister and her son Shadrack are at the center of Gardley's non-linear mythical story which weaves together three seemingly disparate tales. In this Greek inspired memory play with music, African American folk religion is ritualized. Gardley's fiery theatrical offering is "Part magic realism, part miracle play, part parable…a sort of epic theatre-poem exploring sin, loss, and redemption."  —Washingtonian
With a critically acclaimed premiere at the Arena Stage, every tongue confess received nominations for the Steinberg New Play Award, the Charles MacArthur Award, and was a recipient of an Edgerton Foundation New Play Award.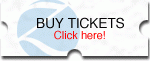 ROMEO AND JULIET
by William Shakespeare
Directed by Augustine Ripa
April 10, 11, 12, 15, 16, 17, 18, 2015
When we do not Raise our Voices to reject hatred, what can be expected? When a toxic situation isn't exposed and expelled, what is the hope?
For generations, many have seen Romeo and Juliet as unfortunate, "star-crossed lovers." True enough, of course. But let's remember they are, in fact, children and represent two of the five young people who lose their lives senselessly in a world where the grown-ups have allowed intolerance to fester lethally. Let us all enjoy the language and beauty of this immortal classic, and let us also think critically on the circumstances that allow this tragedy to unfold. Then, let us raise our voices against hatred in time to avoid heartbreak.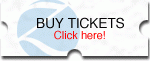 Fowler Black Box Productions
#1) December 5-7, 2014 - TBA
#2) May 1-3, 2015 - Student Directed one-act plays presented by Theatre 144 - Directing, in culmination of the semester's study.
** All Fowler Black Box Productions are FREE admission **