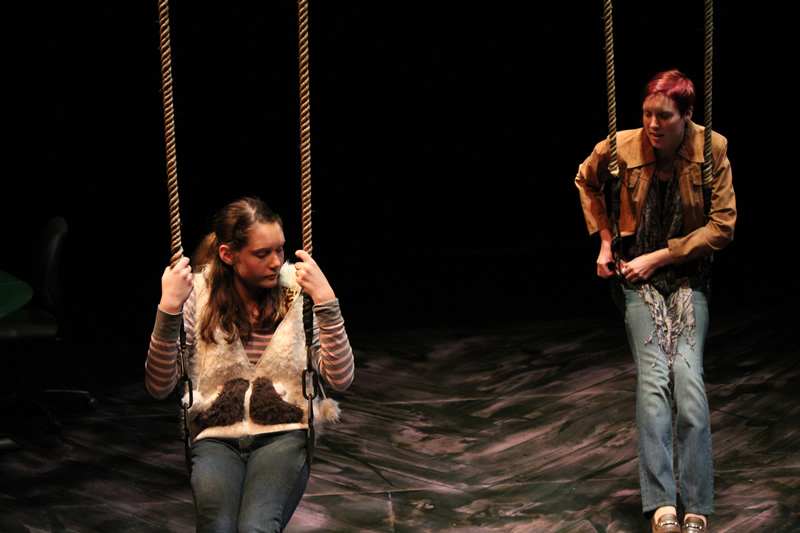 The BA in theatre offered by the department of theatre constitutes one of the several major arts concentrations in the College of Arts and Sciences. Yet Lehigh students from all walks of academic life participate in theatre courses and production activity. In this light we are more than a major program in our College; we are a service in the highest sense to the overall goals of the university. Theatre stands with disciplines such as philosophy, English or music, concerned with educating a central core of majors while exerting a humanizing and liberalizing influence on students from all of Lehigh's colleges.
The major in theatre provides a comprehensive understanding of the theory and practice, literature and history of the theatre, preparing the most serious students to gain acceptance to reputable graduate programs or entry-level professional employment. Because the commerce of theatre requires a host of ancillary skills not commonly included in a BA theatre major curriculum and because some theatre majors will earn their living in areas outside of theatre after college, the theatre major is constructed so as to allow students to add a second major. Minor programs in theatre satisfy the interests of students in curricula too rigid to allow a second major in theatre.
In addition to a comprehensive academic program, the theatre department mounts a full production program annually. Through these programs, Lehigh's department of theatre provides a comprehensive academic and production experience suitable to the needs of majors, minors, university wide theatre students and in the case of the production program, the greater community. Season selection deliberations occur a year in advance and include the entire theatre faculty and staff and student representatives. Consideration of period, genre, style, new artistic trends, overall balance and educational value are of primary concern when conceiving the next year's season. We seek to explore the very best and most challenging works of international literature and theatre over a four-year student generation.
Empowering student artists is a shared value among those administering the curriculum. We expect students to exert leadership and accept positions of responsibility as they mature. Properly prepared and mentored undergraduates work side by side with faculty artists on productions. Student directors and designers, for example, may receive mainstage experience rarely available to the undergraduate. Likewise, undergraduate scholarship is enhanced as Lehigh students accompany and assist their faculty mentors as they create theatre in professional, off-campus, venues.