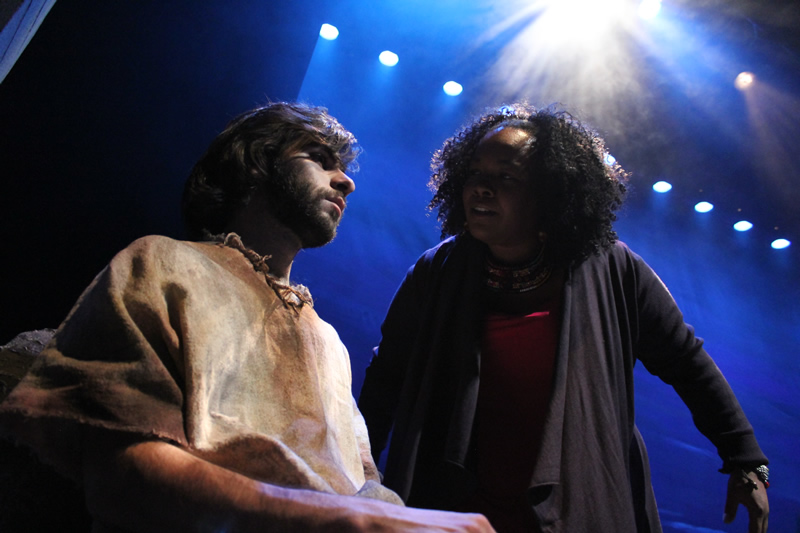 To study theatre is to examine its many internal disciplines. Acting and directing combine with design, technical theatre, dramatic literature and theatre history to form the bodyof our art. Students may pursue general theatre studies or focus on particular areas such as performance, design or history and literature. They may major in theatre, minor in theatre or participate strictly in our production program. Students may even complete a minor in theatre from outside the College of Arts and Sciences.
The bachelor of arts degree in theatre is granted after at least 48 credit hours of study. Because we believe that undergraduate theatre education should be broad based with an emphasis on diversity of experience, students are encouraged to take a variety of courses outside the major. Many students complete double majors. Those with the talents and aspirations for a career in theatre have gone to graduate schools offering intense, pre-professional training. Other majors who have not pursued a theatrical career have gone from our program directly into careers in business, social services, sales. Theatre study is an excellent preparation for vocations in which self presentation is important, such as law. The problem solving, analytical and interpersonal skills gained from this discipline are applicable across a wide range of careers. An understanding and appreciation of the complex art of the theatre will enrich a lifetime.
Lehigh University is an accredited institution of the National Association of Schools of Theatre.